Member Benefits
The Value of VTCA Membership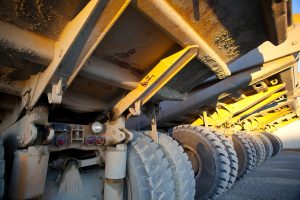 If your business is involved in Virginia's transportation construction industry or the non-mineral mining industry, then you should be a VTCA member. Four membership categories support the issues and concerns germane to contractors, aggregate producers, engineering consultants and the suppliers of goods and services. The competitive edge belongs to those with the most knowledge – VTCA members.
VTCA is the leading advocate and spokesperson for Virginia's transportation construction and aggregates industries. Speaking as one voice, representing hundreds of corporations and their thousands of employees, yields tangible results you can't achieve on your own.
VTCA's government affairs staff works every day to protect and enhance transportation construction and maintenance funding.
VTCA provides members with the critical information needed to stay on top of industry issues. The monthly Blue Top and periodic updates such as the Heard Along the Highway complement our Directory of Members.
VTCA offers an extensive array of training and professional development opportunities, often training you cannot get anywhere else. Our Spring Conference & Trade Show is the only one of its kind in Virginia.
VTCA works daily to maintain and promote open communication and cooperation between the industry, the Virginia Department of Transportation, the Department of Mines, Minerals and Energy and other state agencies.
VTCA provides unique opportunities for members to build professional and personal relationships with one another and with key decision makers in the industry.
---
---
Membership Categories
Aggregate Producer Membership
Our Aggregate Producer membership is for those engaged in non-mineral mining. We work closely with the Virginia Department of Energy and the Mine Safety and Health Administration, among others. The combined efforts of our members have resulted in strong, mutually beneficial relationships with these agencies.
Apply Now »
Contractor Membership
Contractor Membership is for those who build and maintain transportation infrastructure. VTCA works closely with the Virginia Department of Transportation in the delivery of Virginia's transportation infrastructure. Our Contractor members are automatically members of the American Road and Transportation Builders Association.
Apply Now »
Engineering Consultant Membership
The benefits of Engineering Consultant membership are designed for those who provide consulting services to the transportation construction industry – designers, inspectors, surveyors, architects and other consultants. Our Engineering Consultant members are automatically members of the American Road and Transportation Builders Association.
Apply Now »
Associate Membership
The suppliers of materials and services to Virginia's transportation construction and aggregates industry benefit tremendously from access to industry buyers and decision makers. VTCA provides unparalleled opportunities for suppliers to meet new customers and solidify relationships with existing customers.
Apply Now »