NEW ACH Payment Feature
Date posted
October 16, 2023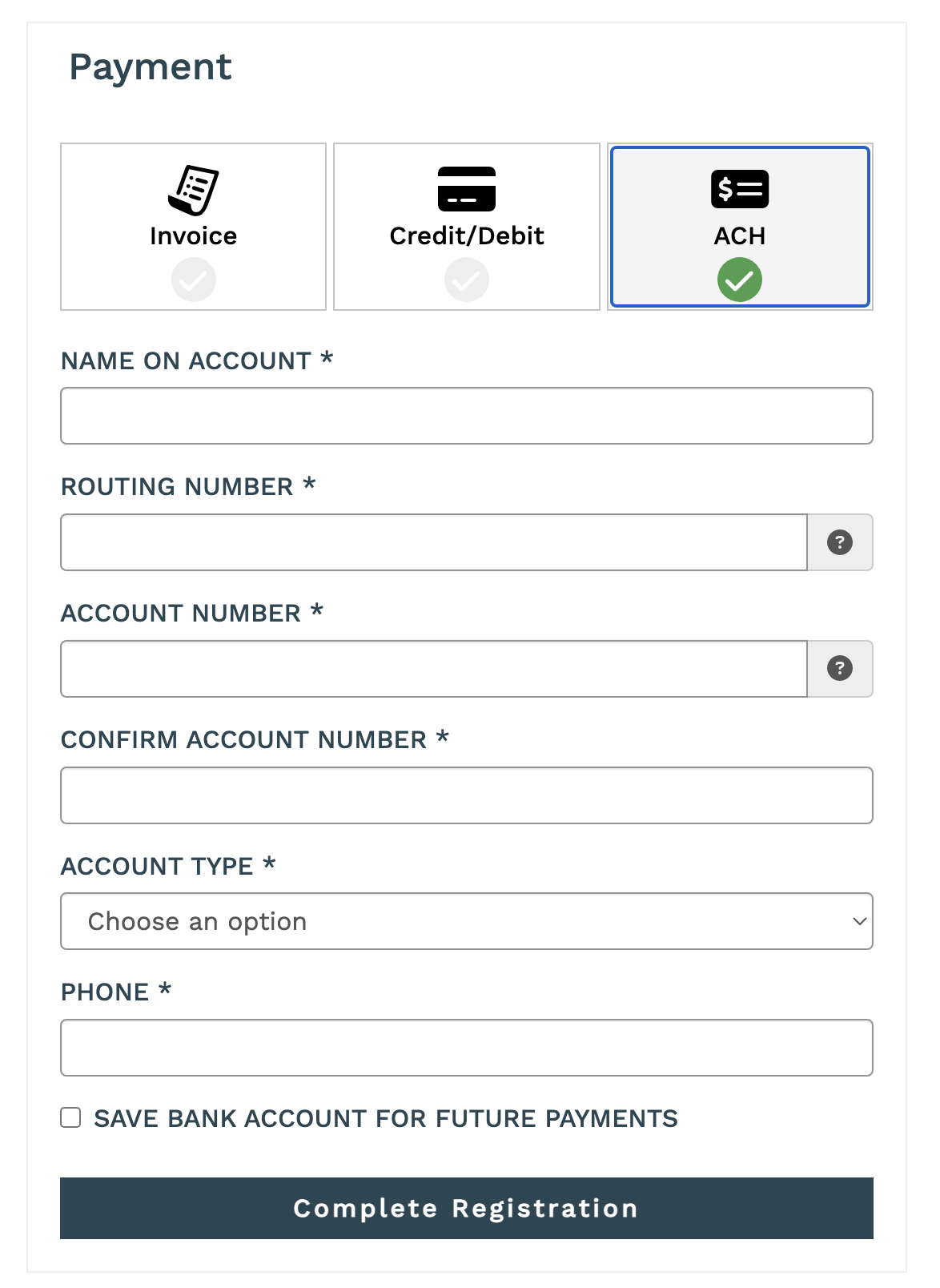 In one more way VTCA is working to make getting involved easier, members can now test out our new ACH payments feature! We are excited to roll these features out and provide another way for our members to pay through the site.
Important Feature Info:
ACH bank accounts can be saved to a user's Member Compass and are securely stored in QuickBooks, just like credit cards. Adding or removing payment methods is something the user will manage on their end.
ACH can be used to pay for membership dues and fees, and for any event registrations.
What's Expected:
Testing shouldn't create additional work for you! We just ask that you begin to use the features as normal, and let us know your thoughts regarding: how intuitive the features are, and if they're working the way you expect them to.
Visit the Member Portal today to set up your ACH payment info.
For more information or questions, contact Greg Hoffman or Kayla Singleton for details.